6 Ways to Use Digital Marketing to Grow Your Startup
by Perjan Duro, Founder
As a startup, the greatest drawback that you'll experience is the fact that most people will see doing business with you as a liability, aside from the fact that they might be unaware of your presence, to begin with. So, you need a positive business reputation and you need it fast. There are several ways to get there but the most reliable one and the one that generates the fastest results is by investing in digital marketing. Here are six suggestions to get you started.
Creative content
The first thing you need to understand is that your digital marketing efforts need to generate value for your audience and not just for your brand. Otherwise, you're not giving them a reason to stick around and wait for your offer.
In other words, for every instance of shameless self-promotion, you need to offer at least a couple of topics that are of genuine interest to your audience. Entertaining pieces, educational content, walkthroughs, guidelines and instructional videos all fall into this category. Presenting them in a unique tone and voice, while maintaining all the pragmatic value of your content is the way to go.
Fight for visibility
Another focus of your digital marketing efforts should be on increased visibility of your website and social media accounts. This is the so-called SEO, which manipulates Google's algorithm in order to improve your website's rank and make it easier to find. About 33 percent of people click on the first link that gets presented to them, while 95 percent of them find what they were looking for on the first page. This way of getting attention is more effective, seeing as how the audience believes that they found you on their own, without any meddling on your side. This automatically makes them trust you more.
Being different
In the era where every single niche is oversaturated, it takes some extra effort to be different. This isn't necessarily a bad thing. By having a lot of niche competitors, you get a strong reference point, especially if most of them aren't handling their digital marketing in a professional manner. Seeing as how 50 percent of small businesses don't even have a website, to begin with, this shouldn't be such a daunting task. On the other hand, it might still be for the best to look for some professional help. For an upcoming Australian startup, it's much smarter to look for a digital agency from Sydney than to attempt to make a campaign on their own.
Focus on user experience
If your average visitors have a pleasant time interacting with your website, it really doesn't matter what else you get right or wrong. It's how you've made them feel that counts; it what makes them remember you; it's what makes them come back for more. While appealing to every single visitor individually may not be a viable option, what you can do is recognize some traits that all of them seem to care deeply about.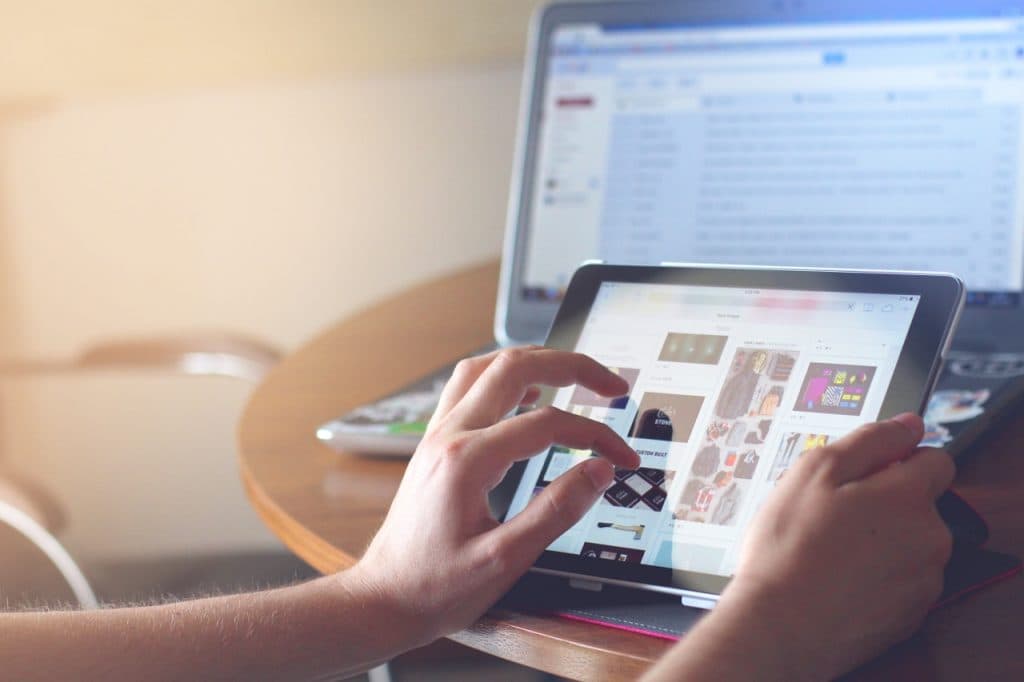 Responsiveness is the first thing that comes to mind, especially in the era of mobile devices, tablets, e-book readers and a myriad of different screen sizes. Then, there's the intuitiveness of the website's navigation system.
Find techniques that hurt your brand and avoid them
In this day and age, most online users run from pop-up ads as fast as they can. In fact, they're the primary reason why so many internet users currently have an AdBlock software installed. In other words, just because something has been an industry standard for so long doesn't mean that it's still viable. By finding these techniques and eliminating them, you'll set your business head and shoulders above your competition.
Create brand ambassadors
At the end of the day, word-of-mouth (WOM) recommendations are still a favorite, which is why Reddit and review forums are the first things most people visit when deciding whether to purchase a device or not. By turning some of your users into brand ambassadors, you get the benefit of free promotions every time the discussion gets started on this topic. Nevertheless, to get there, you need to seriously invest towards honing customer loyalty. This, however, is a story for another time.
All in all, while these six techniques may be necessary for early startup growth, it isn't smart to forsake them later on either. In other words, even a major conglomerate stands to benefit from SEO, brand ambassadors and an investment in an optimal user experience. In other words, the sooner you master these digital marketing methods, the better.