Project
-
Curated Augmented Reality Content & Experiences
This is THE destination for curated augmented reality content and NFTs. Discover exciting augmented reality experiences that are spontaneous & genuine.
Client

ParticulAR

Year

Service

App Development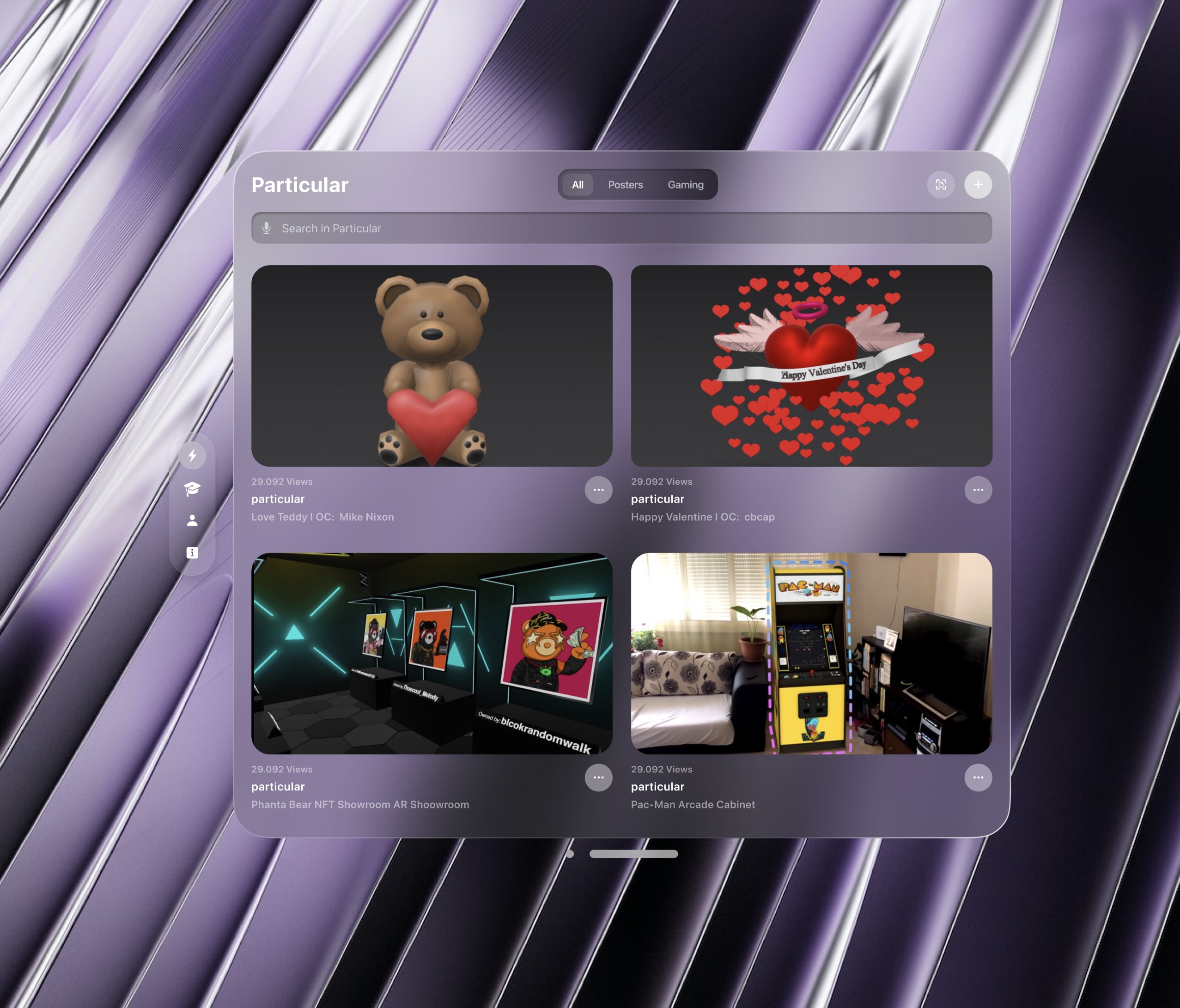 Overview
Explore the world's top augmented reality designers, developers, and a community gathered around Augmented Reality. Browse and experience curated Augmented Reality experiences like AR posters, gaming memorabilia, dioramas, motion posters and so much more.
Experience fantastic and exclusive 4K face filters, you will not find elsewhere. Record amazing videos and share them directly on your social media like Instagram, Twitter, byte, TikTok for that "WOW" effect. You have never seen realistic face filters like the ones you will find in ParticulAR.
ParticulAR also features the biggest collection of exclusive gaming-related AR experiences.
New exclusive and curated augmented reality content by our own amazing design team and from the world's best-augmented reality designers is published daily making Particular Augmented Reality the best AR content platform.
Particular makes it easy for you to discover and create your own augmented reality experiences by providing easy-to-use tools to bring your photos and pictures into augmented reality. Super easy, even my grandma can create AR content.
Download ParticulAR now and try it yourself.
What we did
App Development
AR Development
AR Designs