Project
-
Modern Money Manager & Budgeting App
Track all your cash spending, manage your personal budgets and reduce your financial stress. That is what MoneyCoach is all about.
Client

MoneyCoach

Year

Service

App development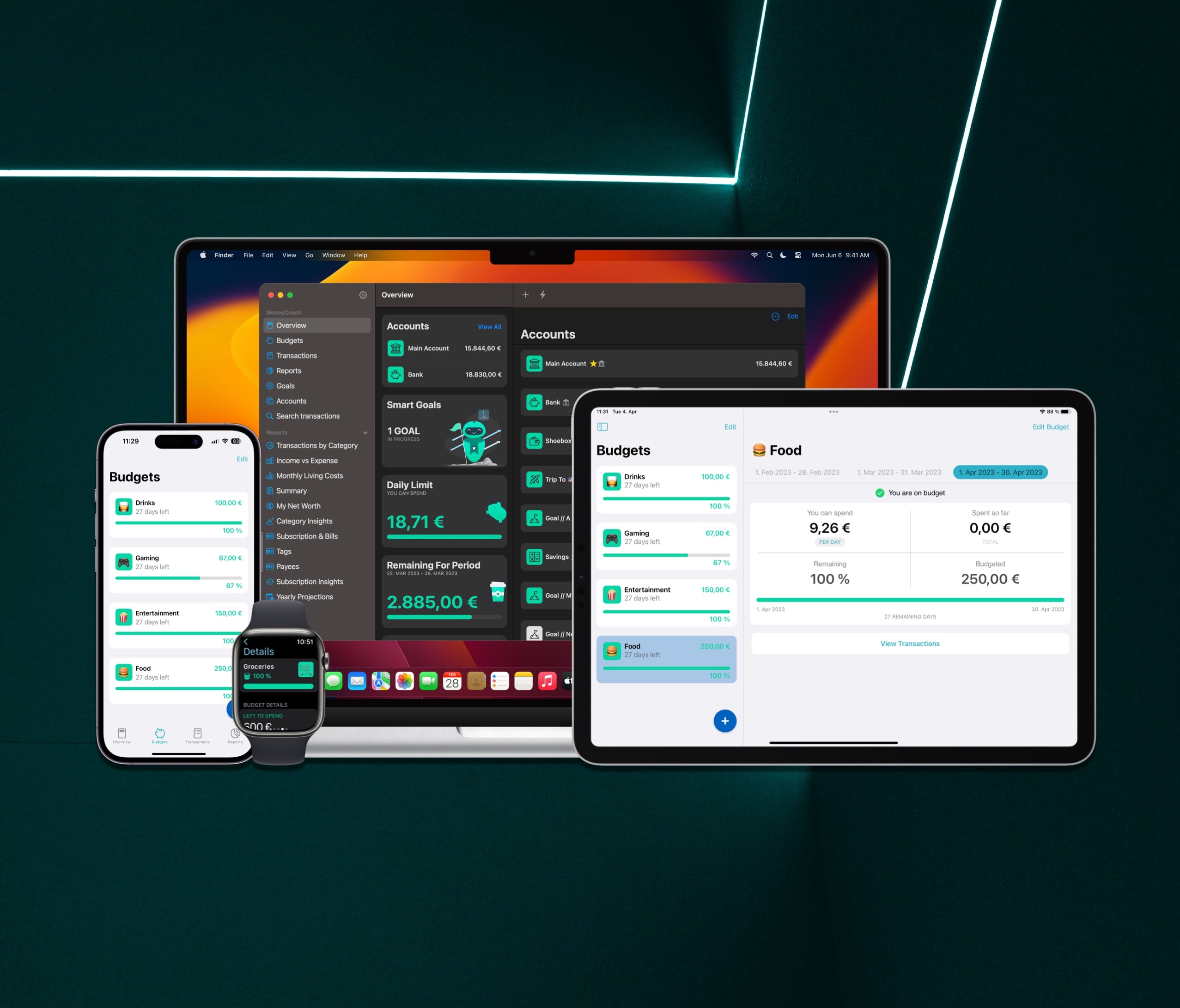 Overview
MoneyCoach is a personal budget management app designed for iOS devices. It offers a range of features to help users track their income and expenses, create and manage budgets, and achieve their financial goals.
The app provides real-time budgeting support, allowing users to see how much they have spent and how much is remaining in their budgets. It supports multiple currencies and offers cloud syncing across different devices, including iPhones, iPads, Macs and Apple Watches.
MoneyCoach also includes features like expense tracking, bill reminders, detailed reports, and the ability to import financial data from other apps or bank statements. The app is user-friendly, customizable, and offers a clean and intuitive interface.
It is available in both free and premium versions, with the premium version offering additional features for more effective budget management. Overall, MoneyCoach is a comprehensive and convenient tool for individuals looking to manage their finances effectively.
For more information check MoneyCoach official website.
What we did
Concept
Design
Development
Marketing