How Business Efficiency Has Improved with the Help of Technology
by Perjan Duro, Founder
Technology has, in many ways, reshaped modern businesses. Not only are businesses today more efficient, but they're also able to do much more work at a lower cost. As a matter of fact, modern businesses are operating in real-time thanks to the technological advancements. Furthermore, they can effectively reach any market and any customer anywhere in the world.
Looking back, a bit over two decades ago, businesses operated without the Internet and all of its benefits. Nowadays, communications are instant and by using technology, people are able to accomplish so much more in a short period of time. Here's how business efficiency has improved with the help of technology.
Mobile devices
Back in the day, cellular phones were a big innovation for both individual consumers and businesses alike. Moving away from landlines and pagers was a huge technological leap. Today, modern mobile devices are somewhere between personal computers and cell phones that can act as both, while allowing users to have access to the Internet as well. Simply put, you can make and receive calls, check messages and emails and communicate with people over social media at the same time. That's why, mobile devices, such as smartphones and tablets, are an integral part of every business today.
Mobile devices help businesses stay in touch with their customers, employees and even business associates. Moreover, they can be integrated with business tools to help monitor marketing campaigns and business analytics. Not only that, but most businesses optimize their content, marketing efforts and web pages for mobile devices, especially since 52.64% of global online traffic is mobile. What's more, that number is expected to reach 63.4% by 2019.
Remote work
Modern businesses no longer have to look for employees in their local area. With the help of technology and fast Internet, companies can scout for top talents all over the world. This allows them to hire the best employees with exceptional skills no matter where they are from.
More importantly, companies can easily find workers that will fit perfectly into their company culture and environment. Moreover, employees can work remotely from their homes or remote offices and still be a part of the team. This vastly improves business efficiency, especially since companies can easily find the right kind of workforce that's effective, productive and well-organized.
Improved website management
Websites are the core of every online business these days. That's why companies make great efforts to ensure that their websites are highly functional and able to provide the best experience to their visitors. Consumers' needs, demands and expectations change all the time, which forces companies to adapt their websites and offer customers a seamless experience.
Nowadays, the whole process can be easily completed with the aid of services, such as cPanel hosting, that require no technical expertise from the users. That means that you can add or remove content, implement additional security measures, as well as backup and restore data, among other things, with a single push of a button on a GUI (Graphical User Interface). That way, businesses can easily manage their websites via control panel, without having to implement expensive website management services. Moreover, they can improve the efficiency of their website on the go, in order to meet their customers' needs.
Cloud computing
Cloud-based services are one of the newest technological innovations that help businesses improve their efficiency. Cloud services, such as SaaS (Software as a Service), PaaS (Platform as a Service) and IaaS (infrastructure as a Service), allow companies to improve their business, without having to implement any additional hardware or software to their existing IT infrastructure. Companies can have their entire infrastructure in the cloud and scale their business as they see fit.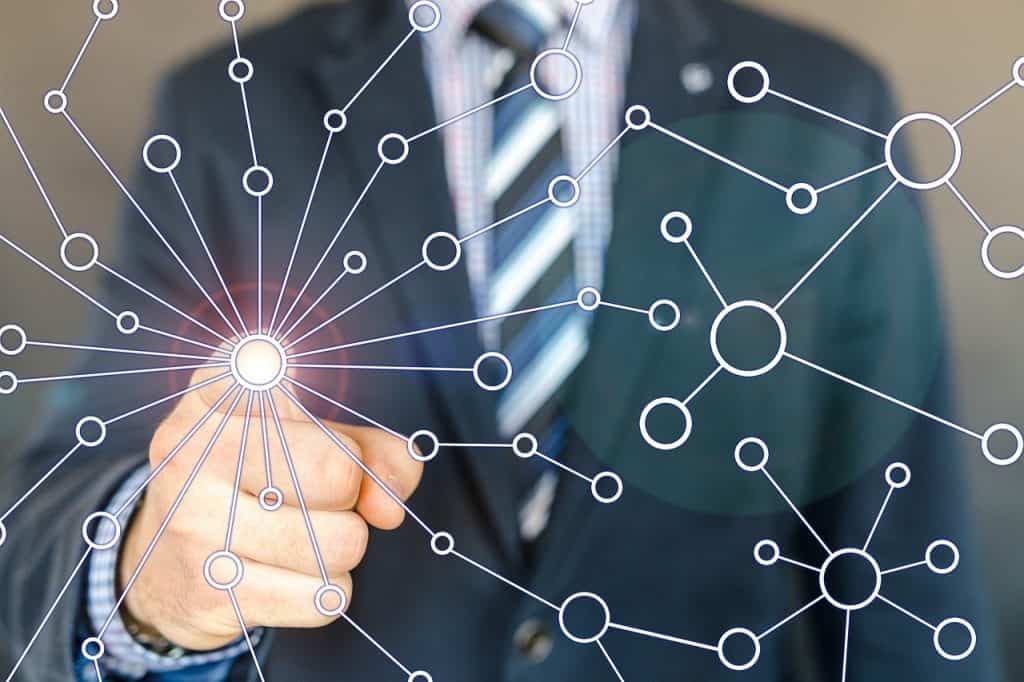 Furthermore, cloud services allow businesses to utilize various software on-demand, which can be used on any device in the company. In addition,
cloud computing
allows business to collect and store big data in real-time. That way, you collect data about customers, predict future trends and improve your marketing efforts instantaneously. Moreover, cloud services offer a way to improve collaboration and communication company-wide, by vastly improving the access to information.
Improved marketing efforts
Technology has elevated marketing to a whole new level. That's why modern businesses primarily focus on digital marketing. Even though a lot of businesses still use traditional marketing methods, it's evident that traditional means are not as nearly as effective as digital marketing. Digital marketing allows business to tailor their messages and offers directly to their customers across various channels, such as social media, email, company website and more. Not only that, but businesses can monitor their marketing efforts and track metrics to determine the efficiency of their campaigns.
That allows them to improve their efforts and even personalize further, as well as customize their promotions. Furthermore, digital marketers can engage with their audience across various touch-points along the buying journey and convince their potential customers to make a purchasing decision. Moreover, companies can gather feedback from consumers via digital marketing and use that information to develop better content, improve customer support and experience.
Technology continues to progress each year. Every time there's a breakthrough in new technology, businesses find ways to capitalize on it and improve their efficiency. The way businesses operate today wouldn't be possible without the help of technology and we can only wait and see how these two develop further.