Can Technology Improve Teamwork?
by Perjan Duro, Founder
Technology has been used a lot in business, especially for automating mundane, tedious tasks, as well as to improve productivity. Teamwork is different as it relies on work habits, personality traits, and flexibility of all the members. Is it possible to override these factors and use technology to improve teamwork and promote positive and effective communication in the workplace? Building trust among the members of a team is essential for the successful functioning of any organization, and although this is the primary role of business psychology, technology can still facilitate the process by offering various communication and management tools.
Boosting morale and motivation
For a motivated team, the sky's the limit. According to a study by Gallup, disengaged employees cost the U.S. somewhere between $450 billion and $550 billion a year. The same study reports that a shocking 70% of the American workforce isn't delivering and reaching their full potential. The lack of communication can seriously affect relationships between the members of a team and lead to conflicts, which is why it's essential to foster good group dynamics and encourage your employees to build trust inside the team. Team building activities are a must, and it's also a good idea to suggest that from time to time different team members deliver a motivational speech as an attempt to share the things that inspire them.
Cloud computing
Cloud computing is an example of technology at its best. This amazing possibility enables all your team members to access, view, modify, and upload all kinds of files from different locations. There's no need for them to be in the office all the time, or to have all the important documents stored on their computers. This improves productivity and efficiency since it enables telecommuting, while still allowing all the members of a team to collaborate as if they were together in the same room. Flexible work schedule and telecommuting are the best ways to increase team productivity, as people can plan their time better and work from the comfort of their home. Why waste time and energy commuting to work when you can use them much more creatively?
Team collaboration tools and services
86% of employees blame the lack of collaboration and alignment within a team for workplace failures. There are countless messengers and communication platforms that can facilitate communication among the team members, but it's best to have all your work-related interactions and communication in one place.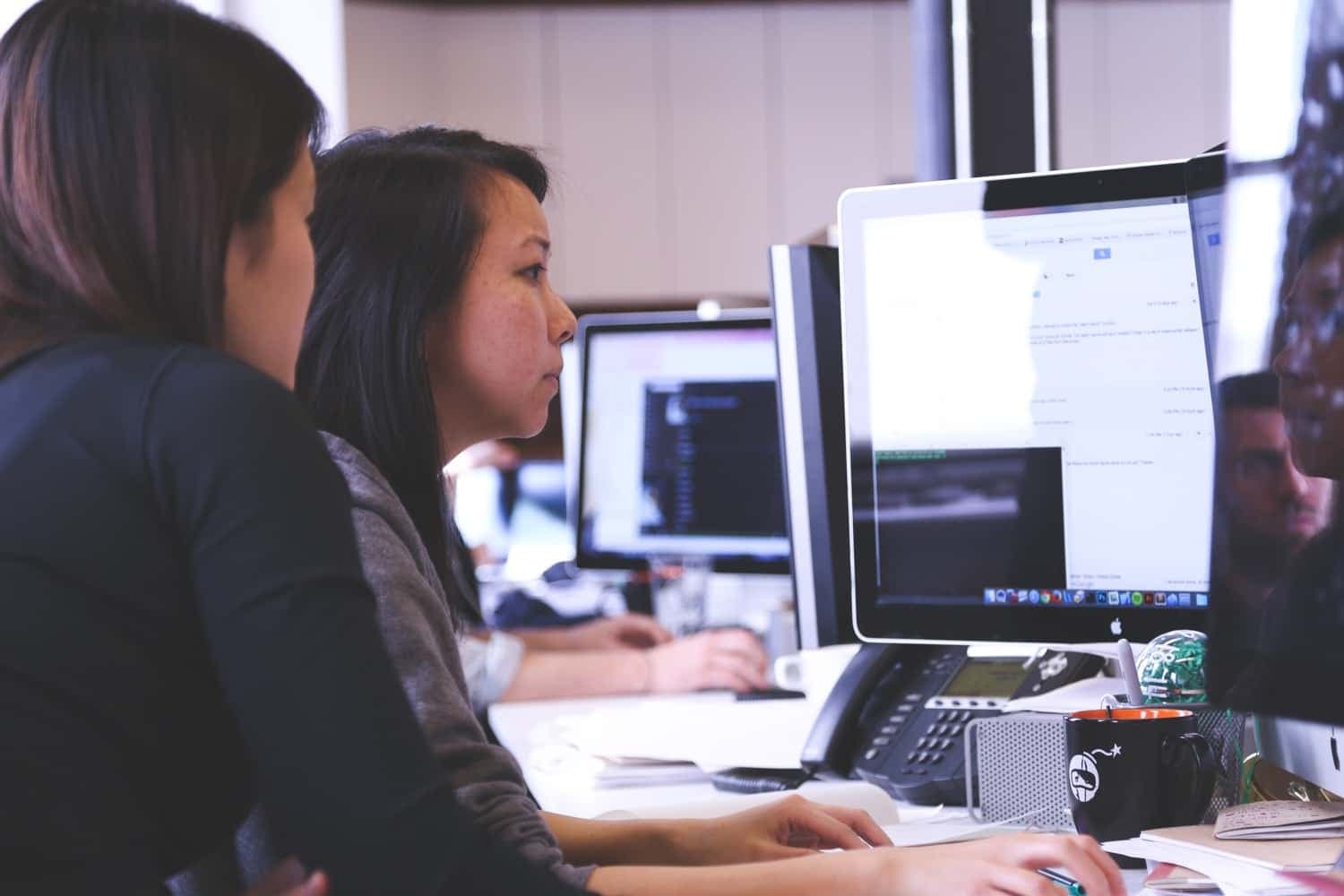 That's why team collaboration tools are a great solution, as you can create various communications channels, share documents, or host conference calls, without having to use several different communication apps. The only important thing is to pick the software with no security issues since your sensitive documents and files are at stake.
Project management software
Keeping track of projects, establishing deadlines and monitoring how things are progressing are of vital importance to the productivity of any team. A reliable project management platform that allows you to plan and schedule stages of your project, delegate tasks among the members of your team, and monitor their performance will help you increase efficiency and organize your work. Knowing exactly who is in charge of a particular task is crucial for avoiding bottlenecks and preventing conflicts over unfulfilled tasks.
Telephone
It's true that we're living in a technologically advanced age that offers an abundance of various software solutions, but phones are still indispensable to any business. Although internet access is a commodity that's commonly taken for granted, there are moments when you can't rely on it and when a good, old cell phone saves the day. Instant messengers enable you to call and text other members of your team free of charge, but a simple connectivity issue can turn into a huge problem, which is why the phone is still the most reliable communication tool. Even some recent statistics illustrate this point, as 46% smartphone owners say that their smartphone is something they couldn't live without.
Webinars
Luckily, the days of boring PowerPoint presentations are behind us. Instead of tedious training sessions that require all members of your time to be in the office, it's a better idea to host webinars that they can attend online no matter where they are. It can't be denied that professional development and growth of your employees is essential for the success of your business, and webinars are a fun and convenient method as they're interactive and they allow all members of your team to listen to the presentation, give their comments, and ask questions in real time, as well as to record the session and replay it later.
Technology can, without any doubt, streamline communication and help you organize every segment of teamwork. Still, building a sense of unity and improving teamwork skills require a good strategy. All these tools allow the members of your team to work remotely, and that's why it's important to organize face-to-face meetings and get-togethers every once in a while so that people can socialize and get to know their co-workers better.