Happy 1st Birthday To Us!
by Perjan Duro, Founder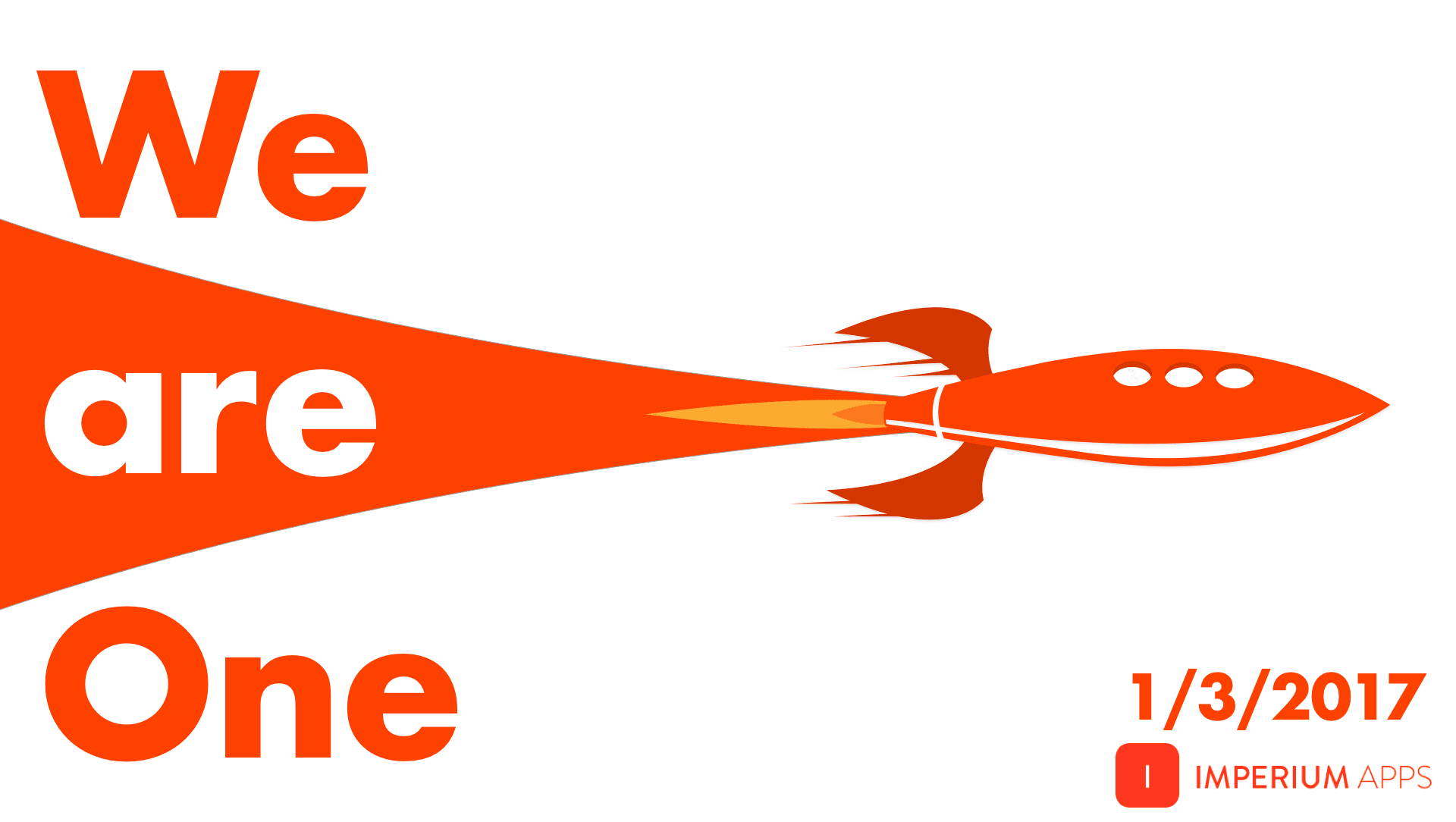 Design by @kraider93
Yay, Imperium Apps is one year old, and I couldn't be more happy about it!
Time flies too fast and before you know it, one year just went by.
Now I can say that the company I founded on March 1st 2016, is one year old. This brings me joy and a deep motivation to go further.
Still a "baby" with a lot of new lessons to learn, experiences to make, failures to overcome and successes to enjoy! And I, still a new "parent", reading as much as I can, asking as much as I can and wishing for the best.
We have a lot of road before us, but I wanted to stop for a moment to reflect about this amazing rollercoaster ride, which has just started.
And since we are at the Oscars "time of the year", let me thank my amazing wife for the immense faith and support, my awesome brother for helping me and listening to my preaching about quality & user experience, my family, friends, the guys we work with and all the mentors and clients.
A lot happened in this first year, it was soul-crushing & painful, but at the same time liberating and rewarding. And by rewarding, I am not talking about money. I am talking about all the good things that happened as a result of happy clients, successful projects and voluntary work for the community.
I remember as it was yesterday, the joy of putting the signature on the incorporation documents, and right after that, 1.000 questions and issues that craved for my response and attention.
When you start for the first time, as an immigrant, in a country which loves to overcomplicate stuff with laws and bureaucracy, you have a lot of question and fears.
"Am I doing this right?", "What else do I need to…", "What if I did this…", "What if I did that…", there are just too many questions and insecurities.
It is hard to start a company, but this doesn't mean you cannot make it. If the drive and passion to achieve greatness is within you, somehow you are going to overthrow all of this and make it.
You need to believe in yourself. Just start today and change your life step by step, day by day…
Stay hungry, stay foolish!