How to Equip Your Office for Enhanced Productivity
by Perjan Duro, Founder
Much like your employees keep developing new skills, and your market keeps changing, it's natural to expect your own office space to reflect these changing trends. After all, you cannot expect your teams to thrive under a stagnant roof, or to impress clients who have visited the offices of your forward-thinking competitors. The purpose of your office design is a multifaceted one. You'll use it to motivate and inspire your employees, which will in turn result in more productive workflows, impress your clients, and protect your brand image.
In order to utilize the power of technology and smart design to enhance your office productivity, you should focus on the following five design areas that will deliver the most promising results for your business.
Keep it simple, keep it clutter-free
The principle of upgrading your current office space is the same one as with your own home – build and enforce a spring cleaning mindset all year round. We tend to hoard things "just in case" and in the hopes of using them later in our careers, whether it's too many copies of a contract, or stashing e-books on your desktop. Clutter in any shape and form will only lead to a disorganized office and wasting time to look for the items you actually need and use.
Both your digital and your physical workspace need to reflect this clutter-free mindset. If you find too many pieces of equipment, faulty tech, or long-forgotten files, make sure to check if you can use or repair them. If not, it's best to rid your office of any passive gear that's merely taking up space without serving its original purpose.
Embrace the open office floorplan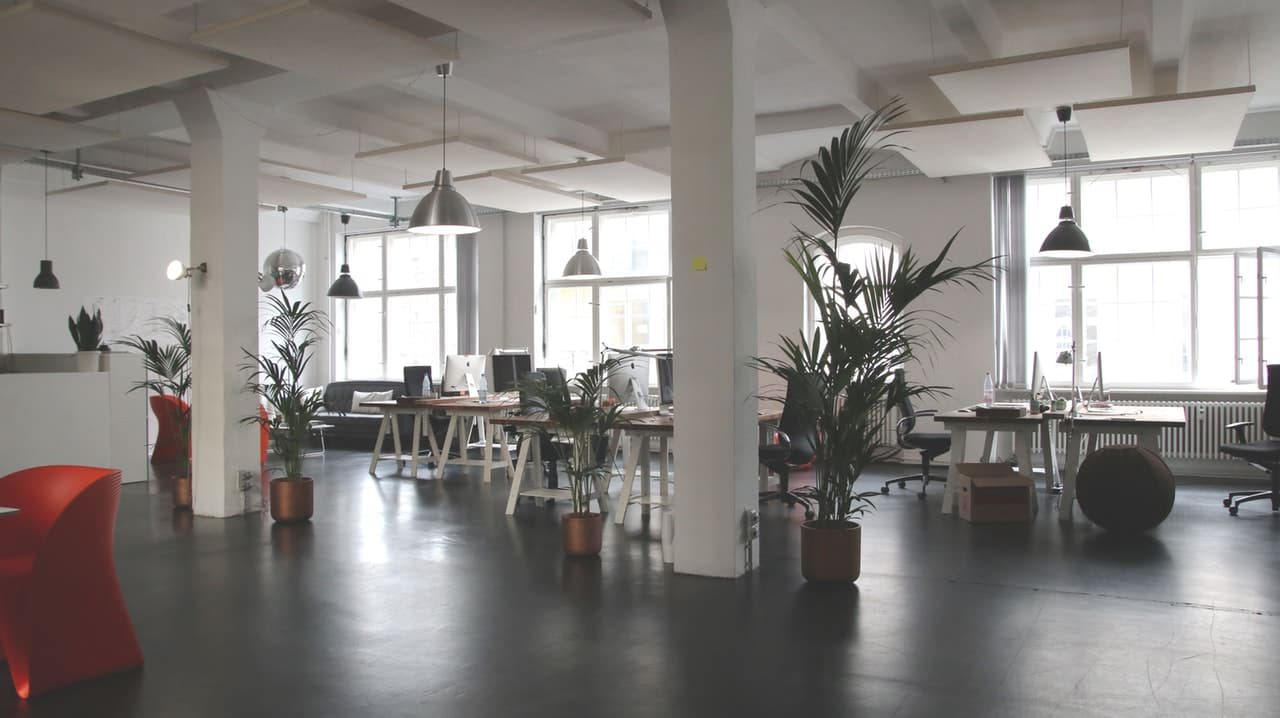 Unlike the traditional cubicle system, the contemporary workplace now boasts more options that accommodate the needs of the modern employee. One such option that has become exceptionally popular among startups and established businesses alike is the open office floorplan. This is particularly useful with creative teams, as it's known to increase collaboration and simplify communication.
Additionally, it's flexible, allowing you a multitude of ways to organize your space according to your team's preferences. They also foster closer bonds among employees and create a perfect environment for transparency. All of these elements work together to create an office culture that helps its members thrive.
Upgrade the tech around the office
Every brand relies on a wide array of devices to deliver their products and services, so it makes perfect sense to focus on cutting-edge technologies in order to allow your brand reputation to soar both internally and among your customers. For starters, you need a reliable Wi-Fi connection, but also modern apps that help you prevent productivity drains and distractions.
Add to that, replace your old-school devices with, for example, modern laser printers that utilize laser transfer paper for the most vivid results on a multitude of materials. Whether you wish to give out branded t-shirts, mugs, or umbrellas either to your employees or your customers, you'll be able to impress them with your authentic presents. These tokens of gratitude tend to inspire greater loyalty in your workforce, hence improving their productivity.
Also, provide your teams with noise-canceling headphones to minimize noise distraction during important calls. This will also enable your teams to conduct brainstorming sessions without disturbing others in your open office. It's important to encourage versatility and respect that some creative spirits prefer working on their own, while others flourish in groups.
Build a stress-free work environment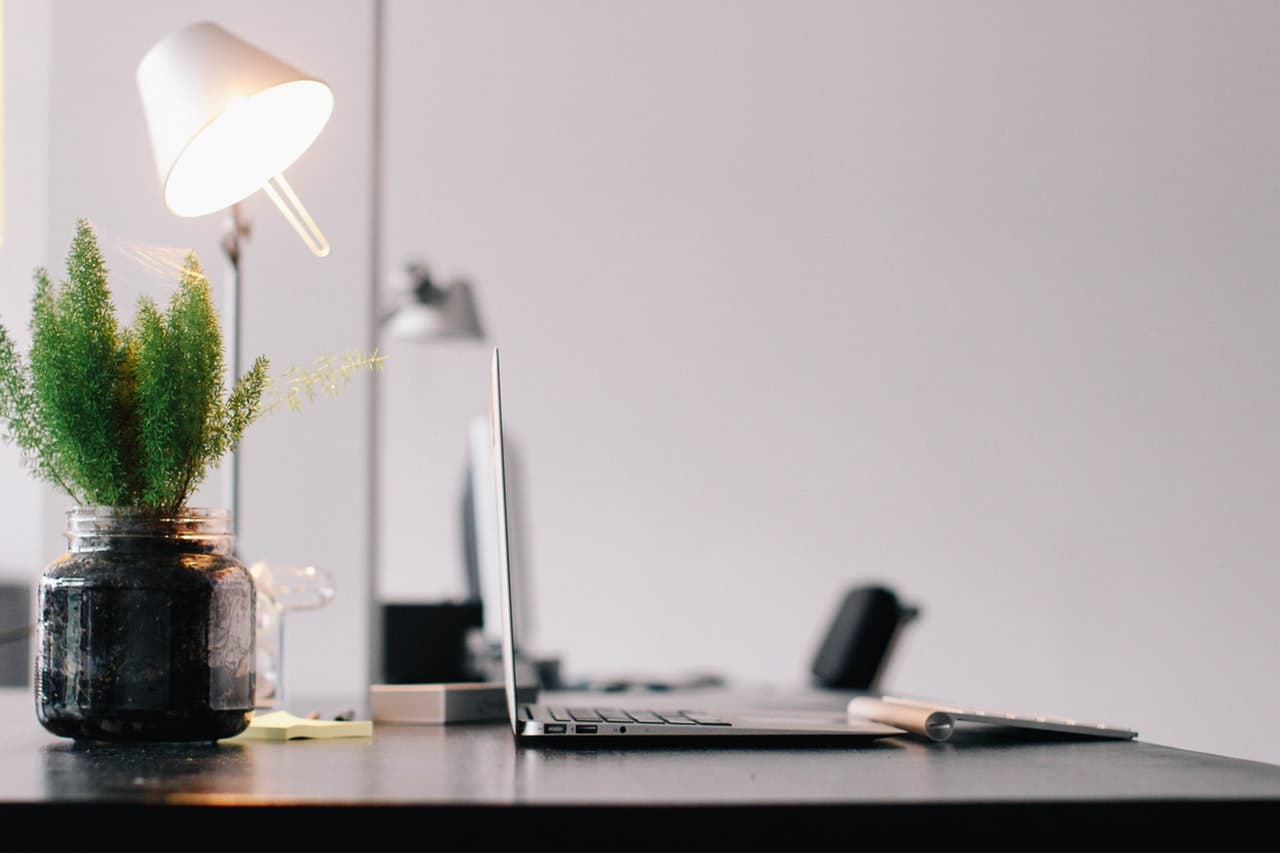 Can you possibly imagine yourself, let alone a group of people, enjoying spending hours every day in a dimly-lit, stuffy office? Hardly. The role of natural lighting, as well as fresh air, is truly undeniable when it comes to enhancing productivity. Too much eye strain, the resulting headaches, and lethargy are just some of many disruptors of office creativity.
You need a modern office permeated by plenty of natural light and further supported by eco-friendly LED lighting that makes those long hours at the office more comfortable. Installing more windows to your space also allows you to let more fresh air into the office. However, if you work in a densely populated area with too much traffic, you might want to consider investing in an air purifier that will keep those allergens and pollutants far from your work area.
On that note, you can liven up your office with a touch of greenery. The very color green inspires serenity and reduces stress, thus allowing your teams to work more efficiently. Plants will also serve the purpose of cleaning your indoor air and giving a Zen vibe to your entire space.
Improve office-wide communication
While choosing the open floor plan for your office is in itself a step in the right direction to boost your internal communication, there are various other improvements you can take. Utilizing the right tech can lead to wrapping up projects in time, happy clients, and improving your results fast.
There are numerous project management platforms you can use to simplify your day-to-day task assignment, guidance, and monitoring. They, much like chat apps and video conferencing apps allow you to communicate seamlessly and in real time with your remote staff, as well. The same goes for cloud storage options which let you share your digital files without any hassle, while also protecting your brand's most sensitive data.
It boils down to keeping an open mind when the time comes to change the way you run your office. Technology is one of the fastest growing industries that is constantly changing the face of business, and it's up to you to make the most of its latest innovations to skyrocket your own success.