iDecide Releases On The App Store Today
by Perjan Duro, Founder
Today, we are proud to announce that our new app, iDecide, is finally available exclusively on the App Store.
Log all your important life & work decisions and remember them with the help of iDecide, a journaling/decision log manager app. Add new decisions with ease. Create and attach custom tags and people to your decisions so you can remember and recall what was the decision, why and who was there with you when you made that decision.
You can use iDecide to track decisions you made in your life. Maybe you decided to quit your job for a better one. That's an important life decision and something that you definitely don't want to forget the "what, why and who" details. Or you can use iDecide as your own private journal, only you can access and read.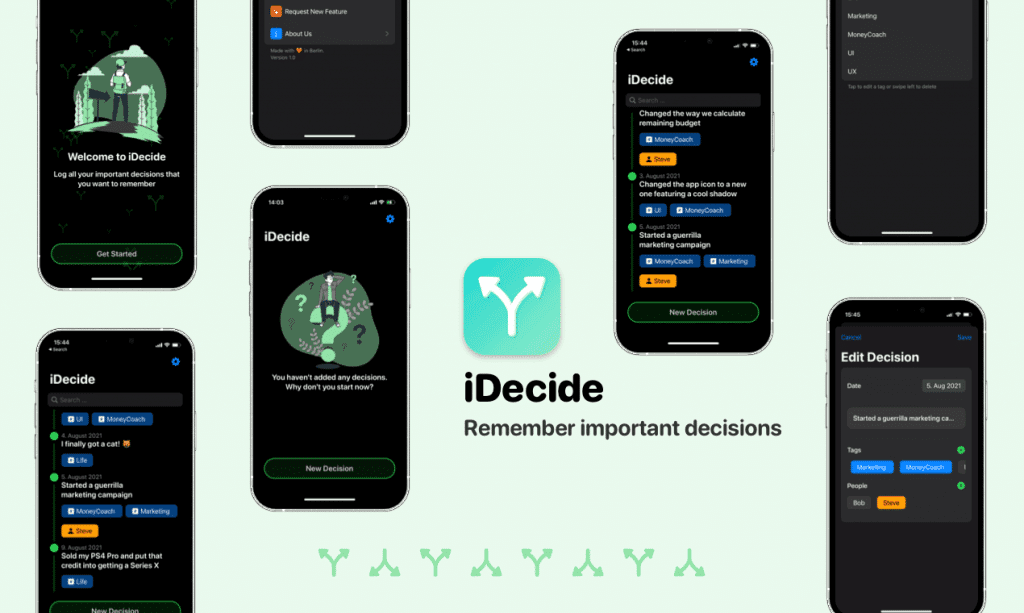 You can use iDecide to track decisions you made in your work. Maybe you are working on a solo project or a team effort and you need an easy way to keep track of what, why happened, and who was there too.
Or you can use it for both, life and work. Your decisions will appear chronologically and you can search for any specific one and check out all the details.
iDecide does not require you to create a profile to use and everything is stored locally and privately on your device, away from any prying eyes. All of this, packed in a beautifully designed interface that's easy to understand and extremely pleasing to see and experience.
As a launch offer, the app price will be 50% off for a limited time.
Download iDecide now to remember all your important life decisions.