MetaHuman By Epic Is Pretty Mindblowing
by Perjan Duro, Founder
MetaHuman Creator by Epic Games has been out for a while, but I just got around to messing with it and well, it's pretty spectacular. It is free and doesn't require you to download or install anything. Just request access to it and moments later, you are in.
Once in, you can select a base metahuman and sculpt features by clicking and dragging parts of the face, as well as blend the features of included faces together, which is so effortless that it seems obvious. There are also granular options for eyes, teeth, skin and makeup options, a handful of hairstyles to choose from, and a few facial hair options.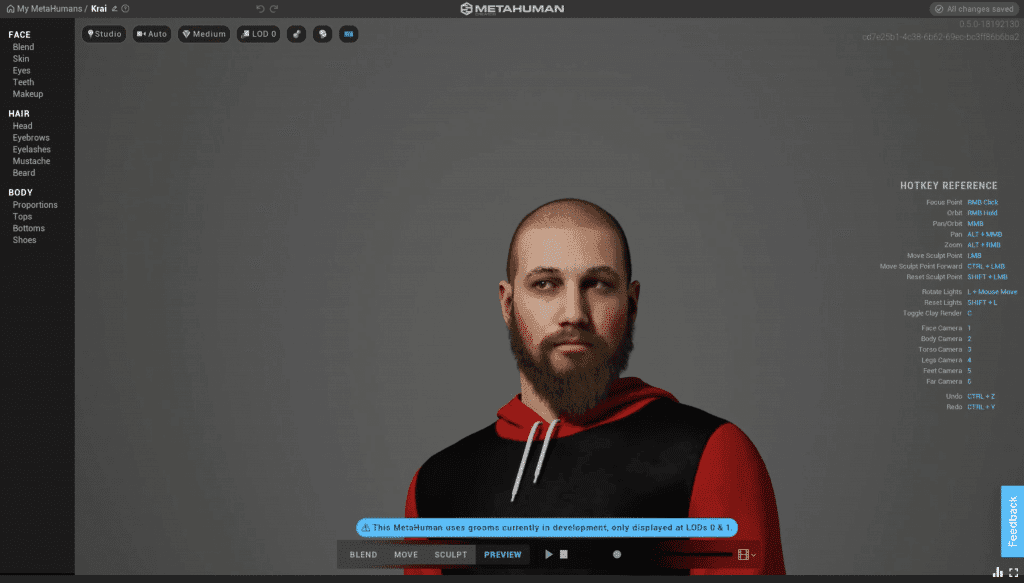 When you are finished with the character you just created, you can only export and use him on Unreal Engine. With Unreal you can do basically whatever you to the metahuman you created and the ability to do face tracking with ARKit opens up a ton of possibilities, just for facial animations alone. I was able to create a version of myself and I played with myself for a while. I would like to see an option to just export in whatever format you want so that you can use it wherever you want, but it's not there, yet.
https://www.youtube.com/watch?v=4rdg7-92vvM
It's a terrific tool and since you can achieve an insane level of detail via just your browser is absolutely insane and I cannot wait to see this thing progress even further in the future. Have you used the tool yourself and if so, what do you think about it and the possibilities for the metaverse? I would love to hear your thoughts!