Social Distancing In COVID-19 Times With The Help Of AR
by Perjan Duro, Founder
Life is strange and pretty scary now due to the invisible enemy that is COVID-19. But what is even scarier is that people are kinda over it and are not respecting the most basic rule, social distancing.
Google just recently released a tool that helps you social distance, but it doesn't work on iOS devices, only on Android. Inspired from this, we wanted to make an AR experience/tool that works, funny enough, only on iOS devices. And the best thing is that you don't need an app to use it.
Just open the AR experience from Safari and you that's it. You can place the social distance tool in AR and see if you are in the caution (2m) or danger (1,5m) range.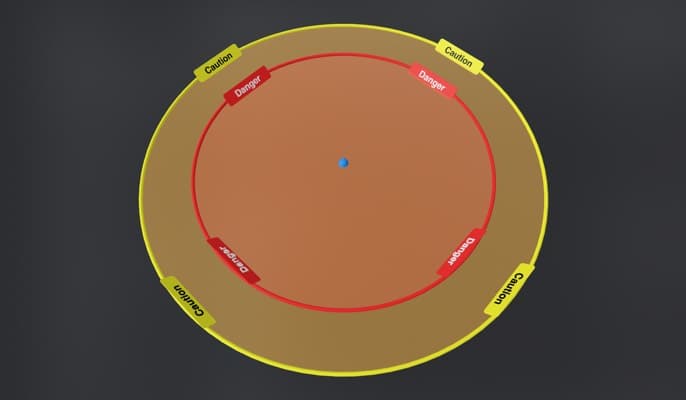 You can also download Particular AR on your iPhone or iPad and open this social distancing tool from there too.