We Are Making Christmas Themed AR Face Filters
by Perjan Duro, Founder
It's December and Christmas is almost here so at the office, we are feeling all jolly and festive. And you know us by now, we are always working and tinkering with different technologies.
One of these cool technologies being AR as in Augmented Reality. And while we were working on Particular and some other AR apps, during the downtimes we were also messing around with some augmented reality face filters, you know, just for the fun of it.
And we created a lot of them, some are funky and cool and some are well, let's just say "Instagram or Facebook would never approve them" kind of level. Going back to that jolly feeling, we wanted to create some filters that play and build upon that festive feeling. But what to create as the possibilities are well, endless?
Naturally, we thought of a Santa hat, but that's easy. However, if you introduce some other elements like some cool glasses, some effects, and a familiar voice line, you might have something cool in your hands. That's exactly what we did with the "Ho Ho Ho Xmas" filter which you can try by tapping on the image down below.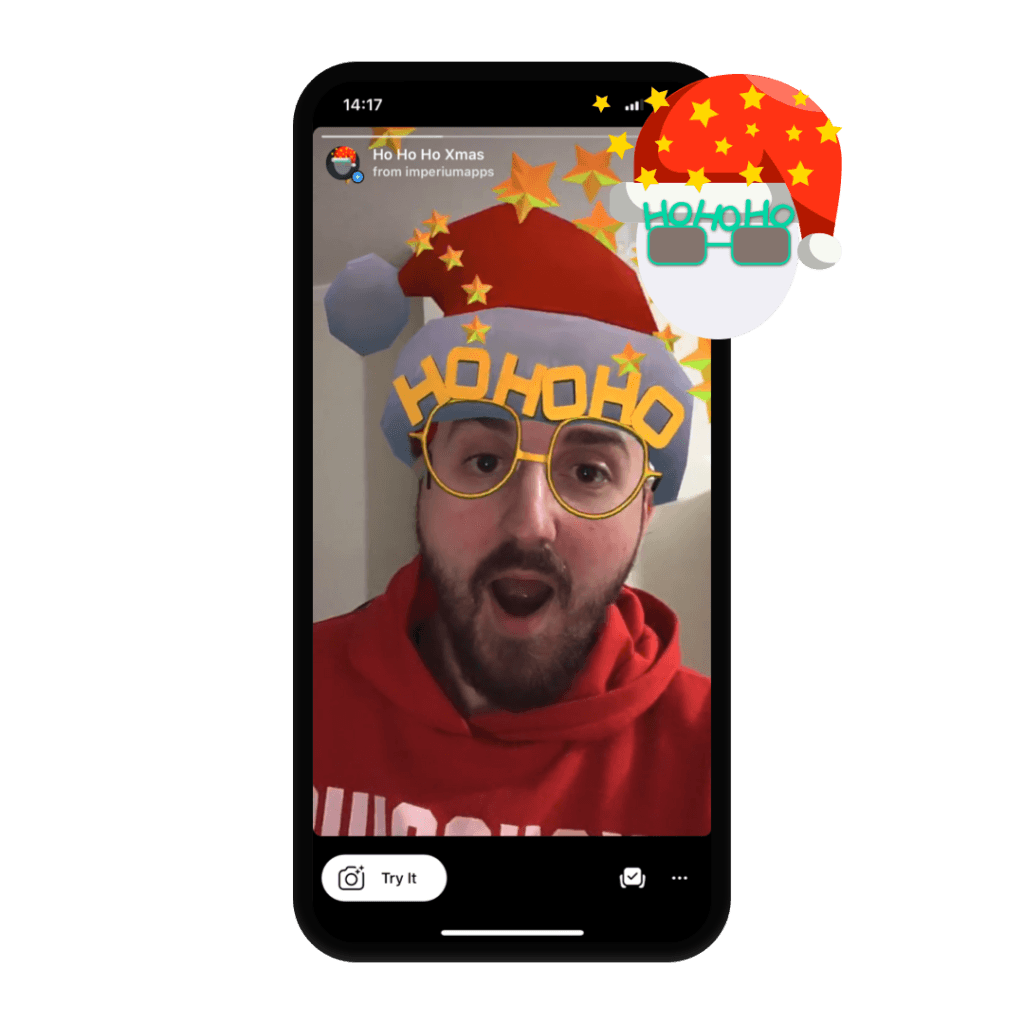 Next, we wanted to capture something else which is broadly connected with Christmas. We made a couple of simple ones with overlays of wreaths, pine trees, and other stuff and well, it wasn't that good. Then one day, one of us had a red nose due to the cold cause you know, in Berlin it's really cold at this time of year, and that's how the idea of "Red Nose Rudolph" face filter began.
Finding the nose was the easiest part cause it's just a red ball, but the rest well wasn't as easy I might say. Lighting up the nose and making sure it looked like it lighted up was a challenge. Finding, modifying and sculpting the horns was another challenge. The music was easy to do even though you have to convert it to some strange format. Anyway, the second Christmas augmented reality face filter is live now and you can try it by tapping on the image down below.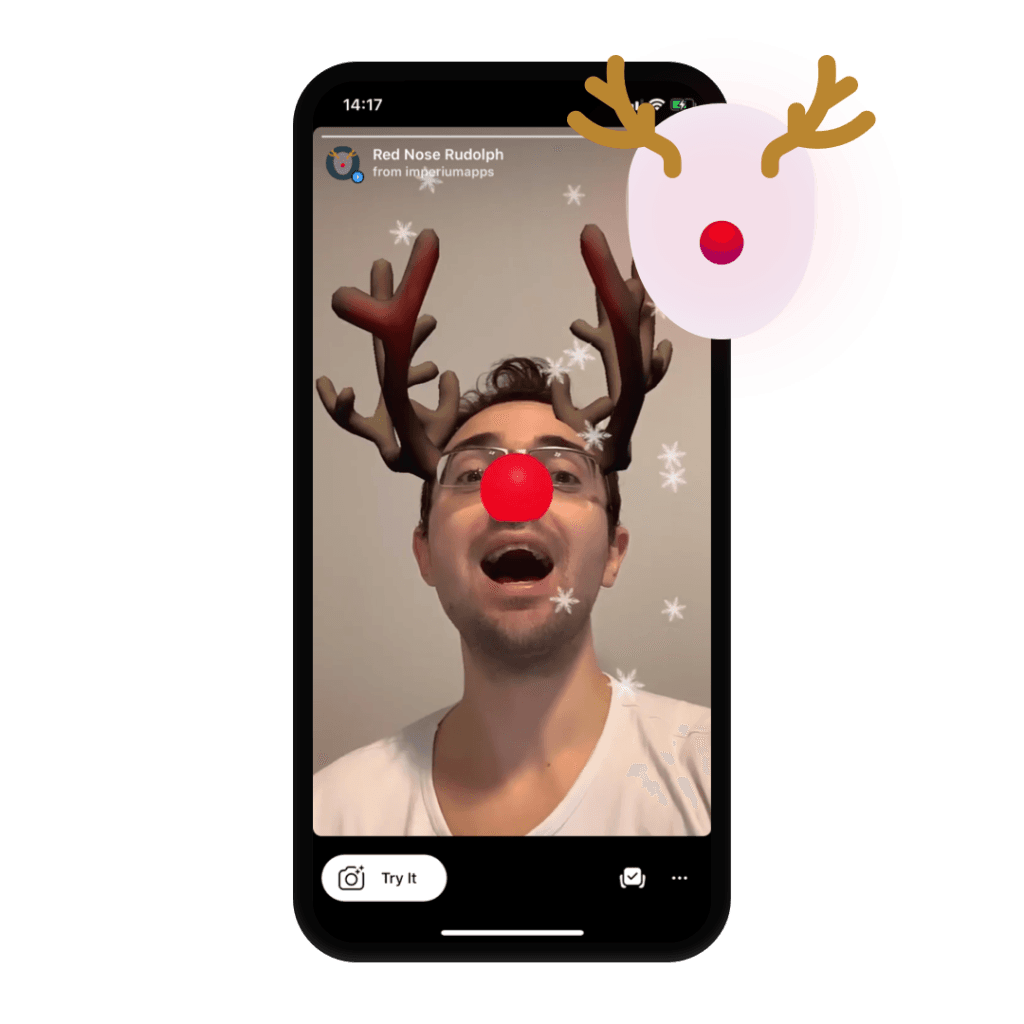 We are working on a couple more filters which will hopefully see release before Christmas. Make sure to follow @ImperiumApps on Instagram to stay up to date with what we are doing when it comes to AR Augmented Reality experiences and apps and use our face filters.
If you are interested in creating a face filter for your company or brand, we at Imperium Apps are always here to help so send us an email or get in touch via Twitter.