Will It Fit - AR Measurement Releases Today On The App Store
by Perjan Duro, Founder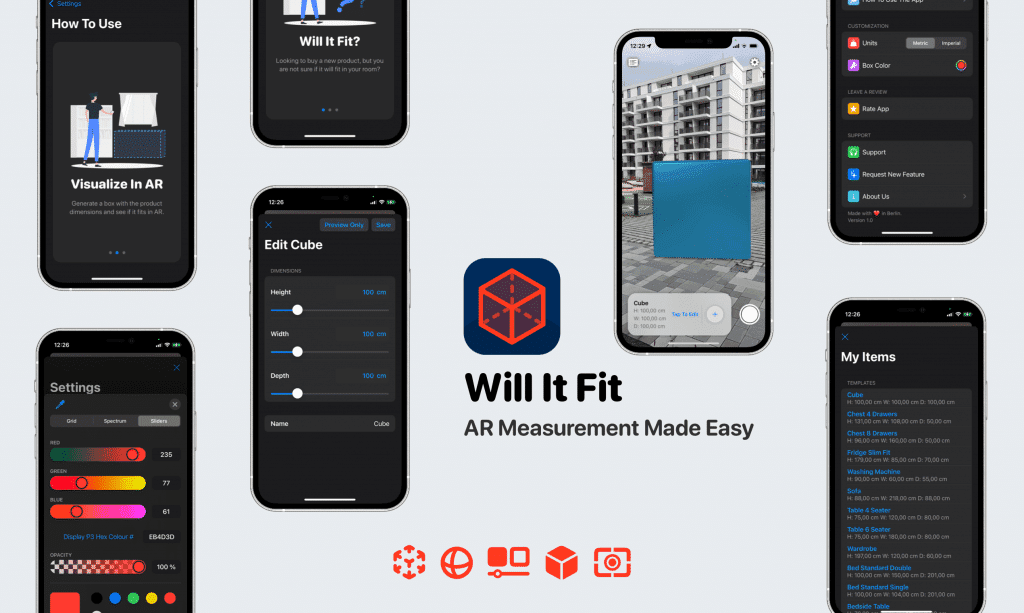 Today, we are proud to announce that our new app, Will It Fit – AR Measurement , is available exclusively on the App Store for iOS.
Will It Fit AR allows you to quickly visualize how big something is and if it fits in your room. 
Enter the dimensions of the product you are interested in and Will It Fit? will quickly generate a box you can place, move and rotate around in AR.  Once created, you can save this object for future reference.
Will It Fit AR is perfect AR tool designed for: 
When you move to a new home and want to make sure that your old or new furniture will fit in your home
When you remodel your home
When you are buying something online but you are not sure if the object will fit in your room
Update the box dimensions in real time via the sliders or fields and move the object around using your fingers and make sure that your new sofa, fridge, chair, table, bean bag, TV, plant, whatever you are about to buy online fits or not in your room.
Notable Features:
Customization
Light & Dark Mode
Accessibility Options
Do you have any questions or feedback on Will It Fit AR? Get in touch with us at info@imperiumapps.com
Download Will It Fit now on the App Store.