Influencers see Visa announcement to use USDC as milestone move
by Perjan Duro, Founder
Visa has recently become the first major payments network to settle transactions in USD Coin (USDC), a stablecoin backed by the US dollar, over open-source blockchain Ethereum. Against this backdrop, the company witnessed a 300% jump in influencer conversations on Twitter during the last week of March 2021 over the previous week, according to GlobalData, a leading data and analytics company.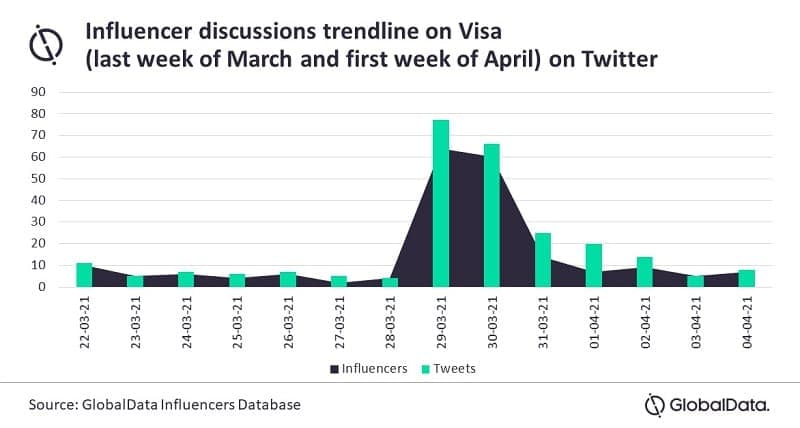 Visa partnered with digital asset bank Anchorage and Crypto.com for payment settlements. This is one of the major turning points for the company as it joined its peers such as Mastercard and PayPal for boosting the usage of cryptocurrency. 
An analysis of GlobalData's Visa Inc, Company Influencer Platform, which tracks leading industry experts and their discussions on Twitter, revealed Crypto, Ethereum, #Usdc, #Bitcoin, #Stablecoin and #Fintech were the most mentioned trends and hashtags among influencer discussions during the same period.
Smitarani Tripathy, Influencer Analyst at GlobalData, comments: "The influencers discussing on Visa see the company's announcement to allow the use of cryptocurrency for transaction settlement as a milestone move for the industry. This is not only an upgrade to the transaction settlement system but also showcase the growing acceptance of digital currencies by the financial industry."